Companies Educational Institutions
Personal

Companies
Educational Institutions

login
Spanish courses online

Spanish Grammar

Spanish course beginners A1
Spanish course beginners A2
Spanish course intermediate B1
Spanish course intermediate B2
Spanish course advanced C1
Spanisch course advanced C2
Spanish pronunciation course

Business spanish

Business Spanish I
Business Spanish II
Office Spanish
Computer Spanish
Presenting and negotiating
Medical Spanish

Spanish Podcasts

Podcasts on Spain I
Podcasts on Spain II
Podcasts on Spain III
Podcast of Latin America

Spanish vocabulary

Spanish Vocabulary I
Spanish Vocabulary II

Videos on Spanish

Spanish recipes
Eating Out

Holidays & Trips

Spanish for Holidays & Trips I
Spanish for Holidays & Trips II

Resources

Vocabulary Trainer
Verb conjugator
Online Translator
Voice recorder
Learning Statistics
Questions and answers
Virtual Teacher
Language Exchange

Tutor
Certificate
Placement Test
Prices
Medical Spanish
Online Spanish course
Free trial lesson Buy Spanish course
Course description
This Medical Spanish – Online Spanish course is designed especially for medical professionals and all those involved in the medical profession who want to extend their knowledge of medically-related Spanish.
Recommended level
B1. The following placement test will allow you to evaluate your existing level of Spanish online Spanish placement test .
Course content
This course contains 5 lessons and all lessons have a dialogue section, specialised texts and a large variety of interactive exercises with which you will be able to practice and enhance your knowledge. Every lesson has a chapter on vocabulary with the words and indispensable expressions which will allow you to communicate in a spontaneous and clear manner.
| | |
| --- | --- |
| Lesson 1 | Doctor, it hurts here! |
| Lesson 2 | Emergencies, taken to hospital |
| Lesson 3 | The operation |
| | |
| | |
| --- | --- |
| Lesson 4 | Hospitalisation |
| Lesson 5 | New habits in life |
| Lesson 6 | Final test |
Lessons content
Dialogue
A listening comprehension followed by a text to introduce the topic of each lesson.
Reading
Reading a technical text to deepen the subject of each lesson.
Exercises
A variety of exercises to enhance your language skills for effective professional communication in the business world, as well as grammar.
Vocabulary
A glossary containing all the most relevant words and phrases from each lesson. With our Vocabulary Trainer, you can practice and improve your professional vocabulary from the course even on the go.
Videos
Videos to practice and improve your listening skills for professional scenarios in real life with Spanish and Latin American Spanish speakers.
Audio
Audio files to practice and improve your listening skills for a professional environment with Spanish native speakers.
Certificate
International language standards CEFRL
After passing the course level test you will receive an official and internationally recognised certificate. This document will demonstrate your language proficiency for both academic and professional purposes such as: university entrance, undertaking an Erasmus program, visa application, a job application, etc.
View Spanish Certificate
Course goals
Upon successful completion of this course you will be able to communicate fluently both with Spanish-speaking patients and with those involved in the medical profession.
As soon as you have passed the final test, you will be awarded with the course certificate.
Learn vocabulary on the way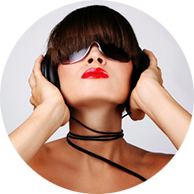 Vocabulary 2go
LEARNING THROUGH LISTENING
Learning new vocabulary can be both fun and simple if you use the right vocabulary strategies. Using our Vocabulary 2go is the fastest and most powerful way to learn Spanish vocabulary, idioms and useful expressions for daily life. You can just simply download the audio files from the course and start having fun whilst learning Spanish anywhere, as they even work without an internet connection.
Your browser does not seem to support the audio tag.
You can download the audio file in the MP3 format using this URL: Download
EXAMPLE: Lesson 1 – Doctor, it hurts here!
Vocabulary Trainer
LEARNING THROUGH SPACED REPEATING
Do you find it difficult to learn and remember new vocabulary? By using the Lengalia Vocabulary Trainer you will successfully learn how to learn vocabulary without forgetting words. It's ideal for all learners who want to practice their vocabulary whilst on the go with your smartphone, ipad, etc.
Everything you need
Spanish courses
for self-study: Grammar, Professional, Vocabulary & Travel
Learning resources
Vocabulary Trainer, Verb Conjugator, Online Translator, etc.
Live tutor
Can help you with any queries you may have.
Certificate
Receive an official and internationally recognised certificate (CEFR)